FLUIDIAN is a consulting and development firm specialized in computational fluid dynamics – CFD. We offer CFD services covering the whole R&D spectrum, from modelling of physical phenomena to the development of software and computational solutions. Also, we provide our expertise in using scientific tools to conduct CFD studies.
Our expertise
The simulation of fluid dynamics, our speciality, is a tool used in an increasing number of fields where it brings useful innovative answers to problems encountered…
Our offer
We contribute to the success of our customer's projects through studies and the design and development of business applications…
Our tools
We make use of advanced scientific tools and CFD software in our daily activities and we develop our solutions using open-source frameworks and bricks…
Our clients
French Research Ministry Agreement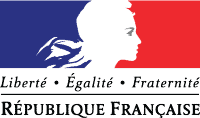 Fluidian is labelled with the tax-innovation agreement (CIR/CII) by the French Ministry of Higher Education and Research for working on R&D projects on behalf of its customers.
For evaluating what we can do for you,